National wildlife is celebrated on September 4 every year to raise awareness about the endangered species and make strategies to prevent them from extinction. We explained everything about the history, theme and what to do that day.
Unfortunately, for the past few years, the animals on the earth have had a hard time surviving due to illegal actions performed by humans (the so-called saviours of the planet) or the frequent change in climates such as Drought, deforestation, climate changes, and wildfire. They all are leading to the extinction of wildlife on the planet.
This situation is alarming, and awareness should be spread among people about wildlife protection. For this purpose, National wildlife day is celebrated worldwide on September 4 to raise awareness about the endangered species and also the strategies to protect them.
About the National wildlife day
In 2005, Colleen Paige, an animal behaviourist and philanthropist, founded National Wildlife Day to draw attention to endangered species and recognize the animal rehabilitation centres worldwide for all they do to help conserve them.
It is also celebrated to honour Steve Irwin, famously known as "The crocodile hunter", an animal expert who spent most of his life researching wildlife and raising awareness about their protection.
This day is celebrated to remind us about the significance of wildlife in our life and how should we protect them for upcoming generations.
Importance of wildlife day 2021
According to research, almost quarterly of every species is at the brink of extinction, which is alarming. Let's have a look at the significance of this day.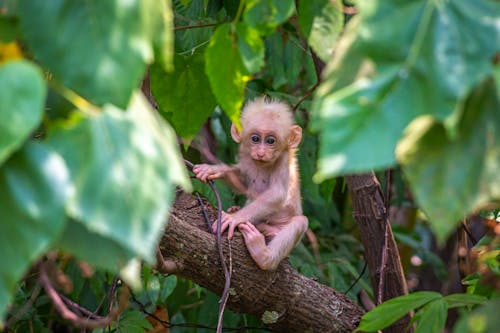 It takes us closer to nature.
How often do we go outside and breathe in wild nature? This day reminds us of the importance of wildlife by encouraging us to go outside and spending some time with the wildlife. Being close to nature has very beneficial impacts on our bodies and mind. It gives us time to think out of the box.
It encourages us to do good.
This day encourages us to do good by spreading awareness about endangered species. When you spread awareness to do good, you will feel the positive vibe that will enable you to do more good deeds because one good act led to another one.
It gives us the chance to admire wildlife
.
We appreciate wild animals and the surroundings in which they exist for one fundamental reason: they serve as a constant reminder that every one of us is responsible for striking a healthy balance in ourselves and the world we live in.
How to observe National Wildlife Day: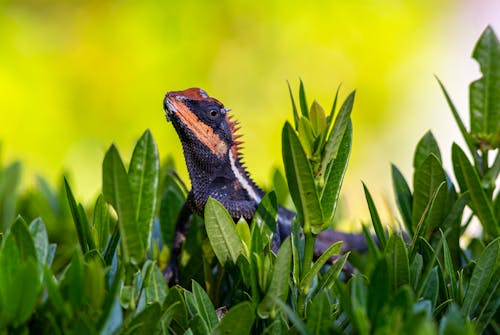 You can observe the national wildlife holiday by taking the following steps:
By visiting the parks:
Whenever you are in the park for jogging or a walk, you experience a variety of wildlife. You will observe plenty of animals and birds. You will see that you are not alone in the park and surrounded by nature. This will give you a chance to get close to the wildlife.
By cleaning local park:
To keep the wildlife healthy, cleaning parks is a fantastic initiative, and it should be done more than often. One should not feel shame about this. This is also a great way to get involved in the community. By doing this, you will not only be cleaning the park, but you will be cleaning the planet.
By visiting local zoo:
Visiting the zoo is the perfect activity to spend this day. It will give you a chance to interact with wildlife, and you will be spending the day with them. Please encourage them by donating some money to promote their efforts. They work hard to bring injured or endangered animals and nurse them properly.
You can also contribute to wildlife conservation by donating money to different organizations that work to preserve the wildlife.
Go for a hike:
Hiking is the best way to explore the wildlife. Take a hike and go for a wild walk. It will give you a chance to get closer to the species and know more about them.
If you are interested in learning more about them which you should be, it is advised to visit the wildlife federation offices near you. Apply the techniques that you have learned during the hike for the preservation of the species.
Go around and see birds chirping and try to watch their habits. Listening to birds chirping and being close to nature will give you a sense of comfort and relaxation. For a better view, you can use field glasses.
By watching Animal planet and other wildlife channels:
There is a need to encourage television and other organizations' efforts to give us a better look at nature; because of their work, we can see different species and their preservation efforts with the comfort of sitting at home. So, tune in and this time try to experience all that they are doing and encourage them,
The theme of National wildlife day 2021:
Every year National wildlife day has a different theme. The theme for this year is "Forests and Livelihoods: Sustaining People and Planet. The theme refers to the importance of wildlife in humans' lives and how much ecosystem and nature play a role in a large portion of the world population, especially the inhabitants of traditional homelands with connections to forests whose livelihood depends entirely on the woods.
Conclusion
This day is a reminder that wildlife is essential for the survival of humanity on this planet. There is a dire need to spread awareness about Endangered species, and government should make an appropriate strategy to protect the wildlife. People who hunt them illegally should be dealt with severe punishments, so nobody dares to hunt them again.
We are hopeful that on National Wildlife Day 2021, you will play your part to help the community, whether it is through charitable donations to an organization of your choice, participation in a lead sporting event, supporting a wildlife rehabilitation zoo that helps animals in distress to live longer and happier lives, or igniting interest in your causes on social media. We wish everyone a Happy National Wildlife Day 2021.